Copyright and Licensing Information
All photos are copyright of HamptonRoadsDailyPhoto.com. Please view the
photo licensing
page for image usage information.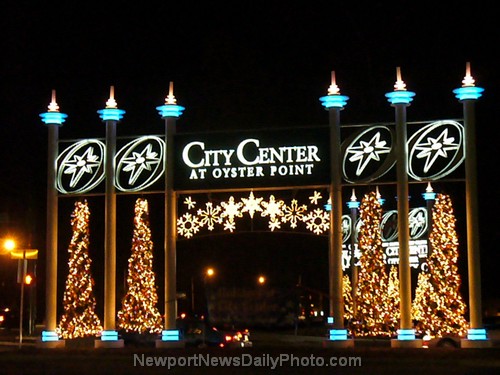 A view of the entrance to the City Center at Oyster Point from Jefferson Avenue, decorated for the holiday season.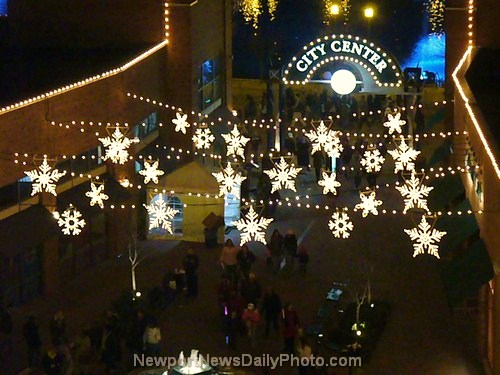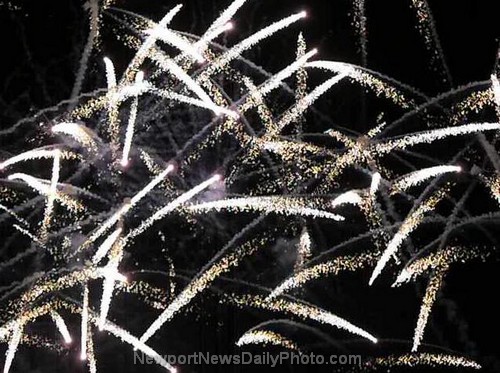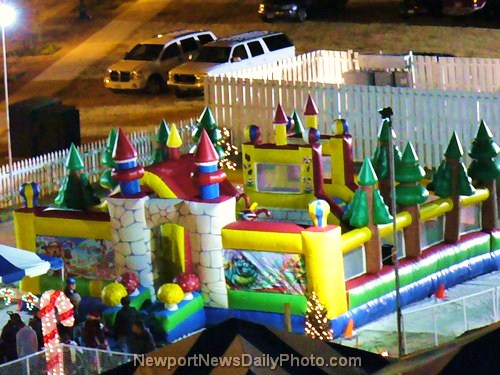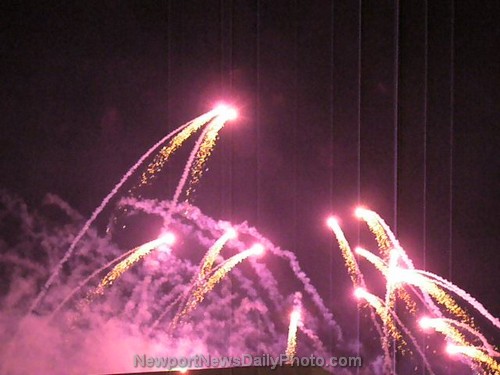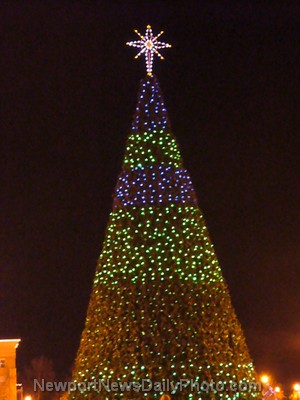 Last night, the Hollydazzle celebration at City Center at Oyster Point lit up the sky with a fantastic fireworks show and light display around Fountain Plaza. There were activities for kids and vendors selling hot cocoa, coffee and cider to keep the crowds warm from the inside out in rapidly dropping temps. A big Christmas tree was lit around the fountain, and was dazzling with changing colors long after the event was over. There were quite a few people gathered for the event, too -- it took me an hour to get out of the parking garage!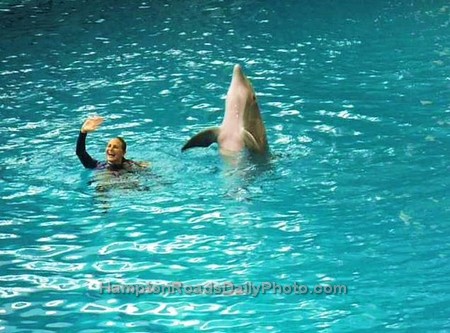 This dolphin is giving a friendly wave to the audience along with his trainer after a wonderful dolphin show at the Baltimore Aquarium where they also danced together.